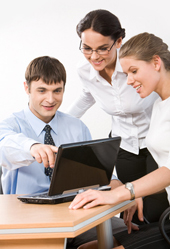 GMP is sometimes referred to as "cGMP". The "c" as a synonym for "current" reminds producers to employ most up-to-date technologies and systems complying with the constantly changing regulations. Systems and equipment used to ensure sufficient quality standards, which may have been "state of the art" only a decade ago, may be less than adequate by today's requirements.
GMP regulations cover all quality related issues like documentation, personnel training and qualifications, sanitation, cleanliness, equipment qualification, process validation, and complaint handling. Most GMP requirements are very general, to allow each manufacturer to decide individually how to implement necessary processes best. This provides much flexibility, but also requires the manufacturer to interpret all requirements in a way which makes sense for their specific business.
Hence deep insights in expectations of inspectorates and inspectors and governmental requirements are crucial to design and operate effective quality management systems. We have a long history in the relevant fields of GMP and Quality Assurance including a previous position as GMP inspector within a European drug agency. This enables dr. koller & partner gmp consulting to offer a wide range of consulting services in all concerned areas of GMP compliance.
Contact us and we will support you to develop a practical and compliant solution for your requests.